MIYUKI has launched a new bead size, 15/0 which is smaller than DB 11/0 named "Delica precision cut 15/0 (DBS)".
This new bead size is very fine and uniformly shaped, making for more beautiful, artistic, and sophisticated finished pieces.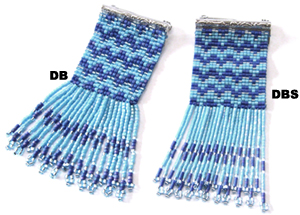 Fringes which were made using the new DBS swing smoothly just like a silk thread.